Flush Floor Vent
[Lite]
Price-conscious, ultra-minimal, flush floor vent. Once installed, only a rectangular air channel is visible. This product is previously known as Flushmount Lite.
Install Guide
Install VIdeo
Tips For Your Installation
PRO Install
Must be installed at sub-floor level prior to surface installation.
Application
Best used on wall and floor applications that have different material other than drywall.
Air Flow
Full air flow control. Lift tray to access air flow dampers at any time.
Easy Cleaning
Lift and remove tray for easy duct cleaning.
Installation Complete: Your Perfect Look Awaits!
What material can this be used with?
Pretty much anything! Surface material must be between ⅛" to ¾".
Can I use this on floors, wall and ceiling vents?
You can use it on floors. This is best used on walls and floors that have coverings (like tile, wood etc.) If your walls and ceilings are drywall - the Flush Wall Vent [Luxe] is a better choice.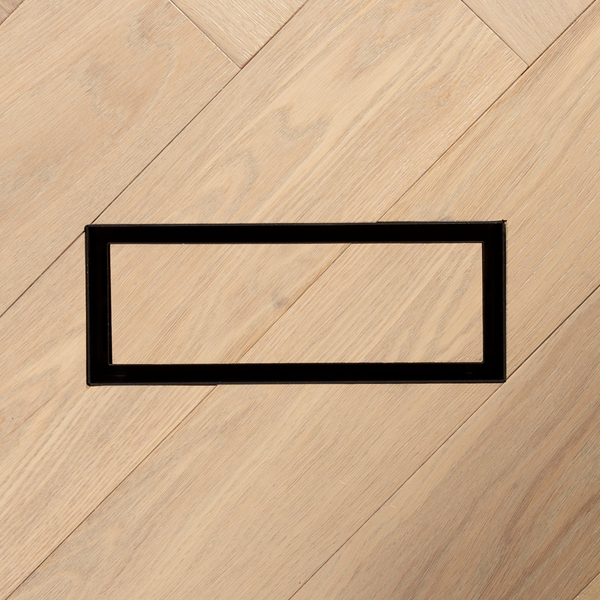 Can I install after my floor / surface is already installed?
No, this model must be mounted before the surface material, on the subfloor. If your surface is already installed, check out the Framed OG Floor Vent [Luxe] or Framed Floor Vent [Lite].